Hyaluronic Acid Filler Cream Gel – 50g
Cream Gel Base with Hyaluronic Acid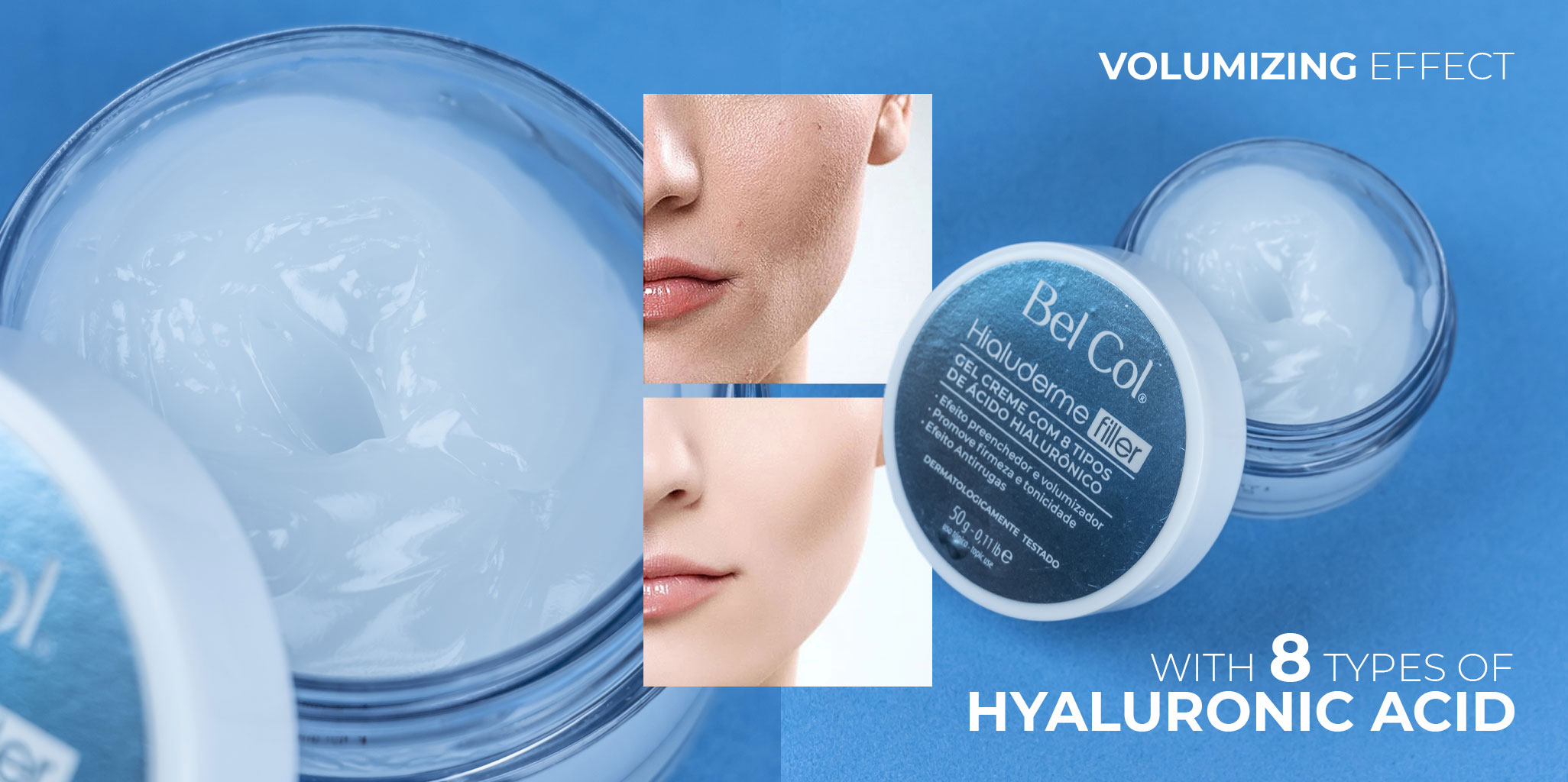 Hialuderme Filler Bel Col is the perfect choice for you! With eight types of Hyaluronic Acid of different molecular weights, this product provides deep hydration with a plumping and volumizing effect, meaning it can help smooth out lines and wrinkles while restoring facial contours for firmness and tonicity.
But it's not just hydration that makes this product special. It also contains anti-wrinkle and illuminating ingredients that help to soften and repair signs of aging, with noticeable results as early as the first week of use. Its refined gel cream base is also easy to apply, and with the tip of your fingers, you can gently massage it into your skin in circular motions until fully absorbed.
Hialuderme Filler Bel Col not only features Hyaluronic Acid but also Squalane and Peptides, working together to provide comprehensive skincare. With this unique combination of ingredients, you can be confident that you're getting the best in skincare.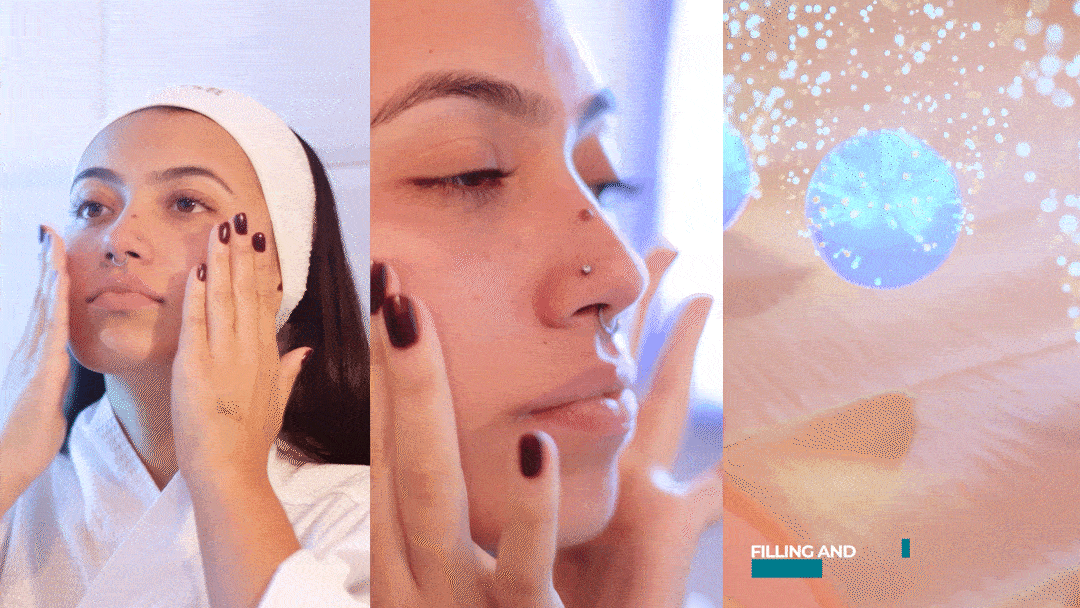 💧Deep hydration
💧Volumizing effect
💧Smoothes out lines and wrinkles
💧Restores facial contours
💧Firmness and tonicity
💧Contains anti-wrinkle
💧Illuminating ingredients
💧Noticeable results as early as the first week of use
💧Easy application with a refined gel cream base
💧Features Hyaluronic Acid, Squalane, and Peptides for comprehensive skincare
Directions of use: Apply a portion of the product on the skin and spread it with your fingertips, promoting circular movements until the product is fully absorbed. Can be used at day or nighttime.
Experience Hialuderme Filler Bel Col today and feel the difference in your skin!
Other Ingredients: Aqua,  Propanediol,  Glycerin,  Acrylates/C10-30 alkyl acrylate crosspolymer,  Caprylyl Methicone,  Squalane,  Triethanolamine,  Phenoxyethanol,  Xanthan Gum,  Sodium Gluconate,  Ethylhexylglycerin,  Nonoxynol-9,  Parfum,  1,2-Hexanediol,  Caprylyl Glycol,  Butylene Glycol,  Glyceryl Caprylate,  Glucose,  Lactic Acid/Glycolic Acid Copolymer,  Phenylpropanol,  Palmitoyl Tetrapeptide-50,  Polyvinyl Alcohol,  Sodium Hyaluronate,   CI 42090,  Chondrus Crispus Extract,  Heptapeptide-15 Palmitate,  Hydroxypropyltrimonium Hyaluronate,  Hydrolyzed Hyaluronic Acid,  Sodium Acetylated Hyaluronate,  Hyaluronic Acid,  Hydrolyzed Sodium Hyaluronate,  Sodium Hyaluronate Crosspolymer, Potassium Hyaluronate.
* We work to keep this list of ingredients up to date, however some formula developments can be made to always guarantee the best efficacy and safety in our products. To ensure the correct list of ingredients for each product, please consult the packaging. Bel Col reserves the right to make typographical errors.