A LITTLE BIT ABOUT TRICHOLOGY
Trichology is a greek word for, trikhós (hair) and logy (science), therefore, is the Science that studies and treats hair disturbances and pathologies. The medical clinics most involved with this science are dermatological and endocrinological clinics.
However, there is an increase in the interest in alternative and preventive hair treatments that led to an exponential growth of scientific and clinical studies of hair growth and thread appearance, stimulating new university degrees and in consequence boosting this market area.
Trico-Fix Shampoo takes care of your hair reducing hair loss, strengthening hair from root to tip, leaving the hair stronger, more resistant and shiny.
Trico-Fix Hair Toner for daily use completes the treatment Hair Therapy Trico-Fix Bel Col, formulated with an high-end technology, has ingredients that nurishes, strengthening hair,  and providing oiliness control on the scalp.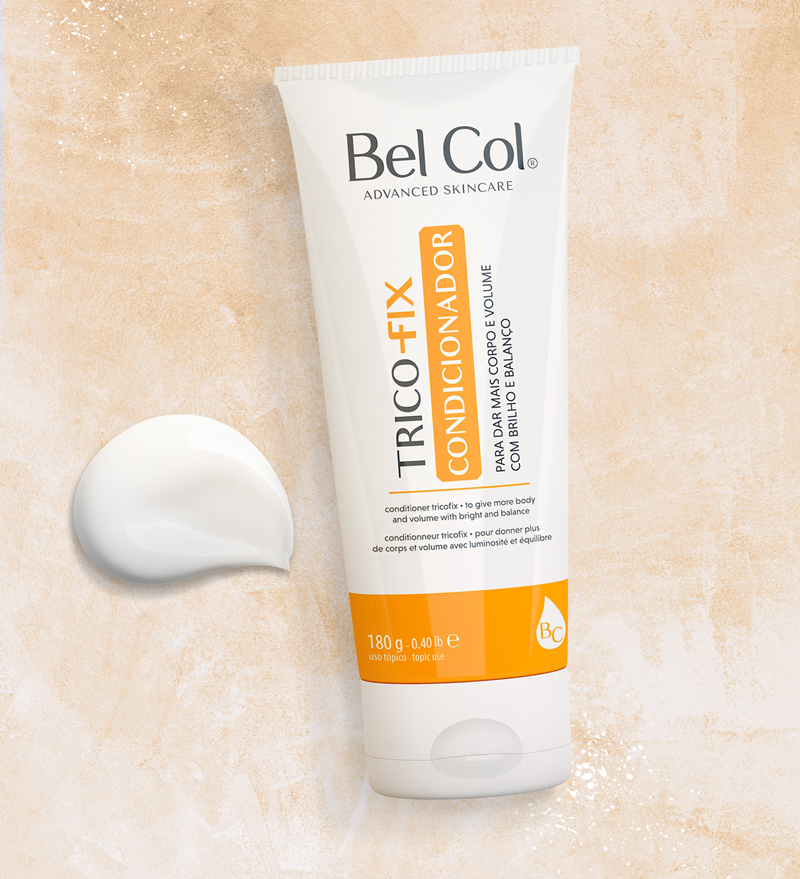 The Bel Col Trico Fix Conditioner is perfect for those who have chemically treated, fine, fragile, dry, dehydrated, brittle, worn-out hair or hair that undergoes an anti-hair loss treatment process.